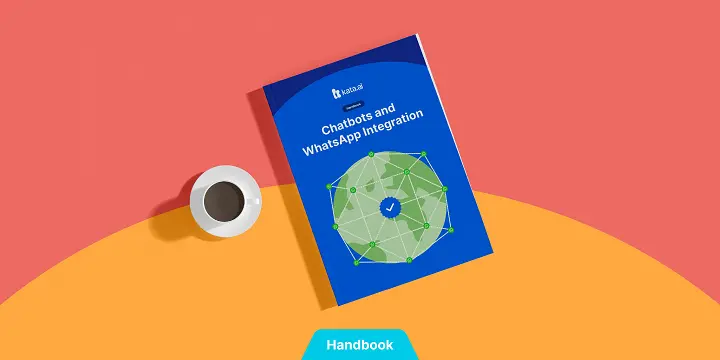 Reaching a wider audience and engaging with new prospects is essential for business people to grow their business. WhatsApp is a perfect channel, with more than 2 billion people across 180 countries using the app to exchange more than 65 billion messages every day. As a result, it is a fertile ground for businesses to seek new opportunities and connect with new customers.
To optimally utilize WhatsApp, just using it for your business might not be enough as a chatbot can also make WhatsApp Business communications more seamless and efficient. Moreover, with intelligent features such as AI-powered automation and conversation analysis, integrating WhatsApp and chatbot will surely unlock the full potential of customer engagement on the platform.
But can businesses start using WhatsApp for their business, and how exactly do chatbots fit in? In our latest "Chatbots and WhatsApp Integration" handbook, we are delving deep into the benefits, tips, as well as some of the use cases of using chatbots for your business and integrating an intelligent chatbot into your official account.