Teknologi.id - 
Pop-ups are a terrible thing on smartphones, and Android is just as susceptible to getting them as iOS. It may be a webpage opening itself up to say "Congratulations, you win $1m if you just click here", or "Your Android Device is Infected!" The first step is to just close and ignore these when they pop up, the next step is to get rid of them for good. There are plenty of ways on Android to deal with this nagging problem, and we're going to talk you through them to hopefully stop pop-ups from reappearing on your device.
Root Users: Use AdAway and AdBlocker Reborn
As ever, root users have a bit more flexibility and power at their disposal when it comes to getting the right tools for the job. If you have the
Xposed Installer app, use it to track down
AdBlocker Reborn, a powerful adblocker which, as well as blocking ads, removes the ugly blank spaces left behind where ads used to be.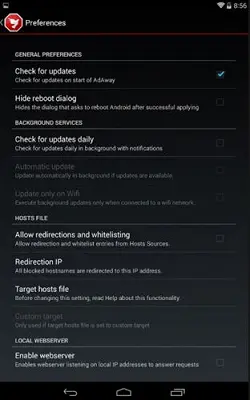 You can use this together with
AdAway
, an open-source app which takes out those pesky pop-up windows we mentioned earlier, as well as bolstering your defences against regular ads. If your phone is rooted, this is by far and away the most comprehensive option to keep those pop-ups at bay.
Change Your DNS
You can change the DNS (Domain Name Server) your device uses to connect to the Internet, re-routing it through, for example, the Ad Guard DNS server, which has rules in place to block ads and pop-ups.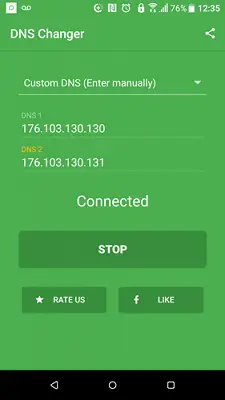 To do this,
download a DNS Changer app from Play Store, open it, then choose to add a "Custom DNS." Type the following DNS addresses onto the "DNS 1" and "DNS 2" lines:
DNS 1: 176.103.130.130
DNS 2: 176.103.130.131
These are the DNS addresses for
Ad Guard's free DNS servers
. Finally, just tap Start, and you should connect to the server! You can also
try AdGuard's official Android app
to double-down on the pop-ups and ad-blocks.
Clear the Cache and Cookies in Your Browser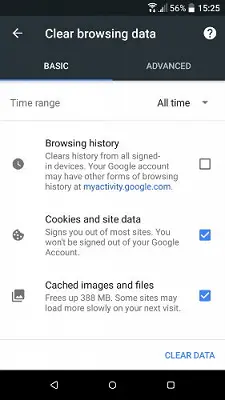 A lot of the more malicious pop-ups may actually appear over legitimate websites, taking advantage of some kind of exploit to associate themselves with that site each time you go to the site in question. In the long run, it's up to the sites to patch themselves up so this stops happening. In the short-term, clearing your cache can get rid of the pop-ups. You should find options to clear the cache, cookies and site data in your browser in the "History" section of its settings. Just go there, and clear everything referring ot cookies, site data and caches.
Block Pop-Ups in Chrome for Android
Chrome is the most widely used Android web browser these days, so it makes sense to make this your first port of call for blocking pop-ups on your device. To do this, open Chrome on your Android device, tap the three-dotted menu icon at the top-right, then tap "Settings -> Site settings -> Pop-ups," and switch the slider so it's set to block pop-ups.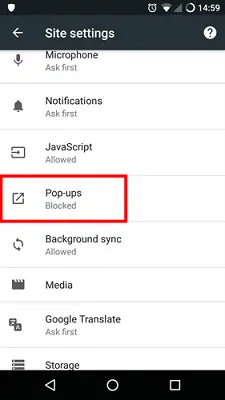 You can also switch on Data Saver which compresses various elements of a page, including ad banners and pop-ups. To do this, go to "Settings -> More -> Data usage -> Data Saver" and switch it to "On."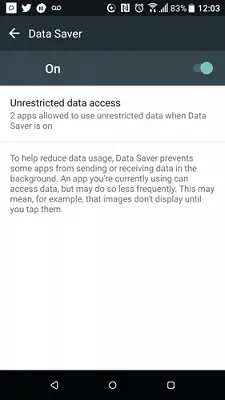 Block Pop-Ups in Firefox for Android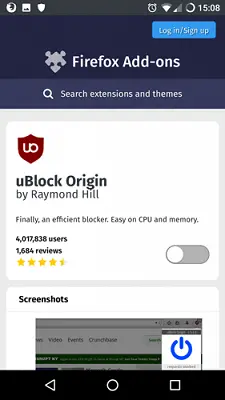 Firefox for Android doesn't have a built-in pop-up blocker like Chrome, but what it does have is support for add-ons, which means you can try the excellent
Popup Blocker Strict 
and
Popup Blocker Ultimate
add-ons, and see which one works best for you. From our testing, these addons do a better job of blocking popups than the options built into Chrome for Android.
Or Just Use Opera Instead
I recently had a bit of
a rant about Opera Mini
and why it's arguably the best browser out there for mobile devices. Among other factors, it has the best built-in pop-up and ad blocker out of the big Android browsers, doing a better job of filtering them than Chrome.
Scan Your Android Phone for Malware
Malware is an all-encompassing term that can mean spyware, ransomware, and/or adware. Adware is malware that delivers ads automatically, and pop-up ads are a huge part of it. Hopefully, you have some kind of anti-virus on your device; if you do, make sure it's configured to do automatic scans. In this situation you need to go into the program and manually scan it yourself to make sure that the pop-ups you have are not adware.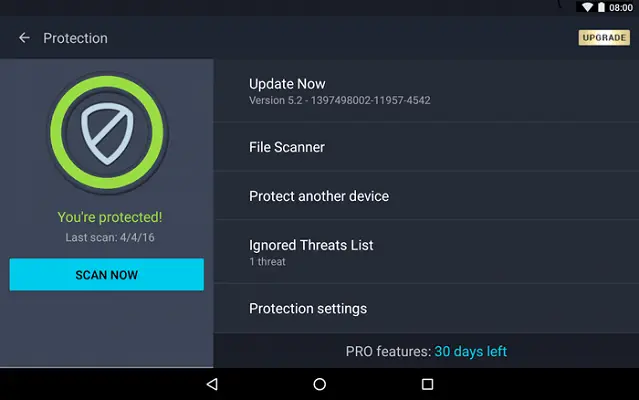 There are websites that will
scan your device
as well. Some carriers, such as Verizon, have manual virus scans you can do right from their website. In any case, before you go delving into the deep dark places of your device that might be causing your pop-ups, do a malware scan first.
Track Down the App Causing Pop-ups
If you have been getting pop-ups for a while and don't know what's causing them, then it's possible they're being caused by an intrusive app that you installed on your device. In the past I've found many of those two-a-penny all-in-one "Cleaner" apps to be guilty of this. If you suddenly start getting pop-ups and have recently installed an app, the app you just installed is the likely culprit. You should waste no time in uninstalling it (and giving it a bad review in the Play Store while you're at it). That failing, you might just need to go through a process of elimination where you uninstall potential apps one by one and check at which point the pop-ups stop appearing.
(DWK)